Post by Ellie on Dec 27, 2011 23:01:43 GMT -5
I'm in a stamp making mood, so I threw these together for Hunger Games [and now a ton of other Fandoms!]. Feel free to use them in your signature! Codes are at the bottom. And if you want one specifically made, just post here.
Also, please post if you're using them and which ones you took! It makes me happy to know when people are dawning my artwork.

Note: No fanart please unless you are the artist or the artists posts in here permission to use their piece.
Fandoms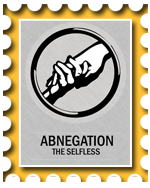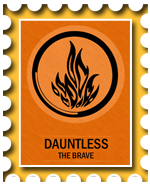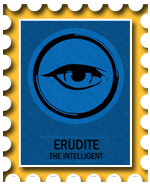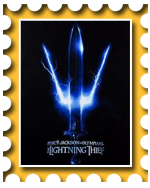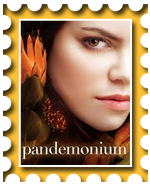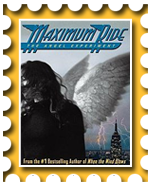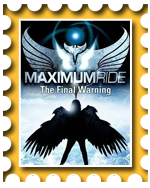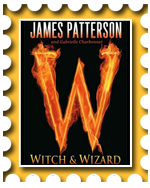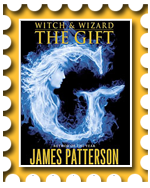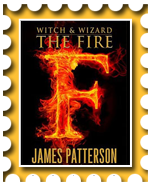 Characters
Fandoms
Hunger Games
[IMG]http://tinyurl.com/c6xlxtk[/IMG]
Catching Fire
[IMG]http://tinyurl.com/c95hf8m[/IMG]
Mockingjay
[IMG]http://tinyurl.com/cq82tnk[/IMG]
The Capitol
[IMG]http://tinyurl.com/6ln8za2[/IMG]
District 1
[IMG]http://tinyurl.com/8xwn4z3[/IMG]
District 2
[IMG]http://tinyurl.com/75wnv8e[/IMG]
District 3
[IMG]http://tinyurl.com/7vn3dbx[/IMG]
District 4
[IMG]http://tinyurl.com/7wttduc[/IMG]
District 5
[IMG]http://tinyurl.com/79nsx8d[/IMG]
District 6
[IMG]http://tinyurl.com/7qq2gkn[/IMG]
District 7
[IMG]http://tinyurl.com/7bpg4z7[/IMG]
District 8
[IMG]http://tinyurl.com/6ncxpmx[/IMG]
District 9
[IMG]http://tinyurl.com/7g4v4xq[/IMG]
District 10
[IMG]http://tinyurl.com/75cggck[/IMG]
District 11
[IMG]http://tinyurl.com/7jcg3xv[/IMG]
District 12
[IMG]http://tinyurl.com/6tmj5u9[/IMG]
District 1 Colored
[img]http://tinyurl.com/8y8whmc[/img]
District 2 Colored
[img]http://tinyurl.com/6whsasb[/img]
District 3 Colored
[img]http://tinyurl.com/7assmw5[/img]
District 4 Colored
[img]http://tinyurl.com/78gke3w[/img]
District 5 Colored
[img]http://tinyurl.com/7nlhy7o[/img]
District 6 Colored
[img]http://tinyurl.com/833lt9r[/img]
District 7 Colored
[img]http://tinyurl.com/7plcqpg[/img]
District 8 Colored
[img]http://tinyurl.com/7am47xz[/img]
District 9 Colored
[img]http://tinyurl.com/7oarpv8[/img]
District 10 Colored
[img]http://tinyurl.com/82f7afb[/img]
District 11 Colored
[img]http://tinyurl.com/8xtuwej[/img]
District 12 Colored
[img]http://tinyurl.com/6n6rcl5[/img]
Harry Potter and the Sorcerer's Stone
[IMG]http://tinyurl.com/d36b9qk[/IMG]
Harry Potter and the Chamber of Secrets
[IMG]http://tinyurl.com/ces2t3w[/IMG]
Harry Potter and the Prisoner of Azkaban
[IMG]http://tinyurl.com/can4xy6[/IMG]
Harry Potter and the Goblet of Fire
[IMG]http://tinyurl.com/ce4od2j[/IMG]
Harry Potter and the Order of the Phoenix
[IMG]http://tinyurl.com/d3q8nmp[/IMG]
Harry Potter and the Half-Blood Prince
[IMG]http://tinyurl.com/cgknhze[/IMG]
Harry Potter and the Deathly Hallows
[IMG]http://tinyurl.com/chjwhmy[/IMG]
Gryffindor
[IMG]http://tinyurl.com/clcwjpv[/IMG]
Pottermore Gryffindor
[img]http://tinyurl.com/7588u4q[/img]
Slytherin
[IMG]http://tinyurl.com/ceehsgj[/IMG]
Pottermore Slytherin
[img]http://tinyurl.com/749lq6f[/img]
Ravenclaw
[IMG]http://tinyurl.com/crgqh2k[/IMG]
Pottermore Ravenclaw
[img]http://tinyurl.com/88tox7c[/img]
Hufflepuff
[IMG]http://tinyurl.com/d6372z7[/IMG]
Pottermore Hufflepuff
[img]http://tinyurl.com/7d27l9t[/img]
Divergent
[IMG]http://tinyurl.com/d5lq3jy[/IMG]
Insurgent
[IMG]http://tinyurl.com/cg99y9w[/IMG]
Abnegation
[IMG]http://tinyurl.com/czhwjly[/IMG]
Abnegation Color
[img]http://tinyurl.com/85krbqn[/img]
Amity
[IMG]http://tinyurl.com/bozghdl[/IMG]
Amity Color
[img]http://tinyurl.com/7eae5fn[/img]
Candor
[IMG]http://tinyurl.com/dxm7ajh[/IMG]
Candor Color
[img]http://tinyurl.com/84s2huv[/img]
Dauntless
[IMG]http://tinyurl.com/d7zxh7q[/IMG]
Dauntless Color
[img]http://tinyurl.com/786k86y[/img]
Erudite
[IMG]http://tinyurl.com/cmdgkv6[/IMG]
Erudite Color
[img]http://tinyurl.com/6pgue3q[/img]
The Lightning Thief
[IMG]http://tinyurl.com/c3639ov[/IMG]
The Sea of Monsters
[IMG]http://tinyurl.com/btdauvs[/IMG]
The Titan's Curse
[IMG]http://tinyurl.com/cwrfd6f[/IMG]
The Battle of the Labyrinth
[IMG]http://tinyurl.com/cb5cz7n[/IMG]
The Last Olympian
[IMG]http://tinyurl.com/cva5tdk[/IMG]
Percy Jackson
[img]http://tinyurl.com/cu9hjal[/img]
A Game of Thrones
[IMG]http://tinyurl.com/bqhy2jc[/IMG]
A Clash of Kings
[IMG]http://tinyurl.com/bvp3n9z[/IMG]
A Storm of Swords
[IMG]http://tinyurl.com/bp2goqg[/IMG]
A Feast for Crows
[IMG]http://tinyurl.com/bwxmc65[/IMG]
A Dance with Dragons
[IMG]http://tinyurl.com/c8fbm9b[/IMG]
Twilight
[IMG]http://tinyurl.com/chk2nwe[/IMG]
New Moon
[IMG]http://tinyurl.com/bpbklgg[/IMG]
Eclipse
[IMG]http://tinyurl.com/cnku5zc[/IMG]
Breaking Dawn
[IMG]http://tinyurl.com/d29ovva[/IMG]
City of Bones
[IMG]http://tinyurl.com/cxbrkku[/IMG]
City of Ashes
[IMG]http://tinyurl.com/bo53ufx[/IMG]
City of Glass
[IMG]http://tinyurl.com/d5v9g4a[/IMG]
City of Fallen Angels
[IMG]http://tinyurl.com/colzuql[/IMG]
City of Lost Souls
[img]http://tinyurl.com/7uscpuz[/img]
Clockwork Angel
[IMG]http://tinyurl.com/cs7v5ar[/IMG]
Clockwork Prince
[IMG]http://tinyurl.com/co8sgdj[/IMG]
Eragon
[IMG]http://tinyurl.com/cpgw9ag[/IMG]
Eldest
[IMG]http://tinyurl.com/cf4efn5[/IMG]
Brisingr
[IMG]http://tinyurl.com/bqefesc[/IMG]
Inheritance
[IMG]http://tinyurl.com/cjzt3lz[/IMG]
Matched
[IMG]http://tinyurl.com/7odacg6[/IMG]
Crossed
[IMG]http://tinyurl.com/6mo5r4w[/IMG]
Delirium
[IMG]http://tinyurl.com/6nzjbdu[/IMG]
Pandemonium
[img]http://tinyurl.com/csqzrsb[/img]
Tiger's Curse
[IMG]http://tinyurl.com/87zfqvf[/IMG]
Tiger's Quest
[IMG]http://tinyurl.com/8ygwg78[/IMG]
Tiger's Voyage
[IMG]http://tinyurl.com/6mzah2d[/IMG]
Vampire Dairies: The Awakening
[IMG]http://tinyurl.com/6mtjhqy[/IMG]
Vampire Dairies: The Struggle
[IMG]http://tinyurl.com/7lm7s3w[/IMG]
Vampire Dairies: The Fury
[IMG]http://tinyurl.com/79e5e34[/IMG]
Vampire Dairies: Dark Reunion
[IMG]http://tinyurl.com/7szfl6p[/IMG]
Vampire Dairies: The Return, Nightfall
[IMG]http://tinyurl.com/7kzhvk7[/IMG]
Vampire Dairies: The Return, Shadow Souls
[IMG]http://tinyurl.com/7u8kf26[/IMG]
Vampire Dairies: The Return, Midnight
[IMG]http://tinyurl.com/76llgyg[/IMG]
Gone
[IMG]http://tinyurl.com/7oeynh2[/IMG]
Hunger
[IMG]http://tinyurl.com/89hazpy[/IMG]
Lies
[IMG]http://tinyurl.com/7vvvc53[/IMG]
Plague
[IMG]http://tinyurl.com/6mulqtz[/IMG]
Leviathan
[IMG]http://tinyurl.com/7yjpz5d[/IMG]
Behemoth
[IMG]http://tinyurl.com/7krkfq5[/IMG]
Goliath
[IMG]http://tinyurl.com/7gvs7m9[/IMG]
Maximum Ride: The Angel Experiment
[img]http://tinyurl.com/7kgon9y[/img]
Maximum Ride: School's Out Forever
[img]http://tinyurl.com/6m9m4do[/img]
Maximum Ride: Saving the World and Other Extreme Sports
[img]http://tinyurl.com/8ylyhvl[/img]
Maximum Ride: The Final Warning
[img]http://tinyurl.com/754zcd9[/img]
Witch and Wizard
[img]http://tinyurl.com/7596zh6[/img]
Witch and Wizard: The Gift
[img]http://tinyurl.com/725ktfm[/img]
Witch and Wizard: The Fire
[img]http://tinyurl.com/87nhmup[/img]
Characters
First Doctor
[IMG]http://tinyurl.com/6nq562k[/IMG]
Second Doctor
[IMG]http://tinyurl.com/7jzpht5[/IMG]
Third Doctor
[IMG]http://tinyurl.com/72amoe9[/IMG]
Fourth Doctor
[IMG]http://tinyurl.com/7zbe9gd[/IMG]
Fifth Doctor
[IMG]http://tinyurl.com/77jsro8[/IMG]
Sixth Doctor
[IMG]http://tinyurl.com/7nv7hbo[/IMG]
Seventh Doctor
[IMG]http://tinyurl.com/7nv7hbo[/IMG]
Eighth Doctor
[IMG]http://tinyurl.com/6s423gt[/IMG]
Ninth Doctor
[IMG]http://tinyurl.com/6rkna7r[/IMG]
Tenth Doctor
[IMG]http://tinyurl.com/6shpc4s[/IMG]
Eleventh Doctor
[IMG]http://tinyurl.com/6lskx3a[/IMG]
River Song
[IMG]http://tinyurl.com/6srj233[/IMG]
Harry #1
[IMG]http://tinyurl.com/6sjkf5r[/IMG]

Harry #2
[IMG]http://tinyurl.com/8xqfhly[/IMG]

Harry #3
[IMG]http://tinyurl.com/83rr8fw[/IMG]

Harry #4
[IMG]http://tinyurl.com/7dvo373[/IMG]

Hermione #1
[IMG]http://tinyurl.com/85afysl[/IMG]

Hermione #2
[IMG]http://tinyurl.com/7gq7moz[/IMG]
Hermione #3
[IMG]http://tinyurl.com/6q29dp7[/IMG]
Ron #1
[IMG]http://tinyurl.com/7y2lmq9[/IMG]

Ron #2
[IMG]http://tinyurl.com/85sbu6x[/IMG]

Ron #3
[IMG]http://tinyurl.com/7dmzcb5[/IMG]
Draco #1
[IMG]http://tinyurl.com/7brool6[/IMG]
Draco #2
[IMG]http://tinyurl.com/86okqs8[/IMG]
Draco #3
[IMG]http://tinyurl.com/79q3kbc[/IMG]
Ginny #1
[IMG]http://tinyurl.com/7kftnbf[/IMG]
Ginny #2
[IMG]http://tinyurl.com/78hz7wv[/IMG]
Neville #1
[IMG]http://tinyurl.com/7lk6lrz[/IMG]
Neville #2
[IMG]http://tinyurl.com/7g3yvka[/IMG]
Luna
[IMG]http://tinyurl.com/6ooawvp[/IMG]
Katniss #1
[IMG]http://tinyurl.com/74hw5f8[/IMG]

Katniss #2
[IMG]http://tinyurl.com/7ytt3qp[/IMG]

Katniss #3
[IMG]http://tinyurl.com/86fgu58[/IMG]

Peeta #1
[IMG]http://tinyurl.com/6w2ch9a[/IMG]

Peeta #2
[IMG]http://tinyurl.com/7pkk32b[/IMG]

Peeta #3
[IMG]http://tinyurl.com/7m86l7h[/IMG]

Gale #1
[IMG]http://tinyurl.com/74tj48h[/IMG]

Gale #2
[IMG]http://tinyurl.com/7w5mgqc[/IMG]

Gale #3
[IMG]http://tinyurl.com/c2ncn2e[/IMG]

Effie #1
[IMG]http://tinyurl.com/6rf67k7[/IMG]

Effie #2
[IMG]http://tinyurl.com/7l5nsme[/IMG]

Haymitch
[IMG]http://tinyurl.com/6pq4tbj[/IMG]

Cinna
[IMG]http://tinyurl.com/8xmdppr[/IMG]

Rue
[IMG]http://tinyurl.com/8xxaaq2[/IMG]

Cato
[IMG]http://tinyurl.com/7uube5n[/IMG]